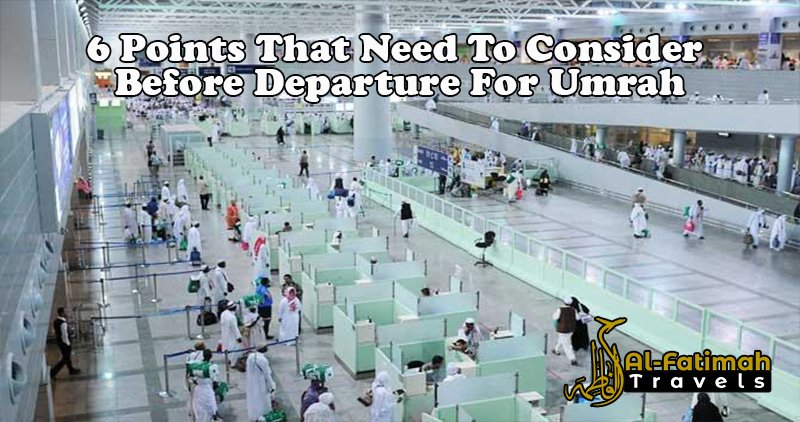 Umrah is worship that has less ritual as compared to Hajj. The religious obligation is an immense favor that is bestowed by Allah. What an honor for all pilgrims, who visited the sacred world, because they become the gust of Allah.
A pilgrim is the guest of Allah when they enter in Mecca and Medina. Well, a pilgrimage journey can change your mood, inner intention or the value of living. A Muslim has to prepare properly before departure. Here are 6 points to consider before departure for Umrah:
Point.1: Purify Your Intention
It is important for every Muslim to know the hidden facts, whenever a Muslim makes the decision to perform Umrah. Of course, the only reason that should animate is to answer the call of Allah and seek its approval exclusively. Constantly, every pilgrim has to renew the intention by asking Allah to grant sincerity.
Point.2: Learn The Invocations
Traveling toward the world of Ihram, need proper planning. One can attend the invocations, if you are traveling for the very first time, keep your invocation books with you that helpful for your learning them before departure. One can feel more comfortable and can fully enjoy these moments dedicated to the invocation when they have proper intentions.
Point.3: Know The Pilgrimage History
It is difficult to travel without understanding the actual meaning of what you are doing or not. Learning the rites of pilgrimage becomes the reason for better appreciation. There is a brief history behind the Umrah pilgrimage tour, so understanding the history before facing the issue. Most travel agencies organize Umrah preparation courses to explain rites in detail. You can also get some great books to know about the history that you can take with you during the trip.
Point.4: Get Proper Awareness
Allah gives us the Quran and through the example of the Prophet (PBUH), one should get all the keys to understanding the issues of the Umrah pilgrimage. It is necessary to realize the immensity of the rewards which are attributed to the pilgrim, and of the blessings of Allah that will satisfy the inner soul. To do this, listen to reminders and lectures, read articles and books and get ready spiritually.
Point.5: Forgive Everyone Before Departure
Forgive those who hurt you and in return, you need to ask for forgiveness from Allah and in return, Allah will give forgiveness for those activities that are not mistakenly created. Free yourself from the anger you can feel, and approach this journey with a light heart and a grudge.
Point.6: Set Goals Of Your Life
Once you plan your religious journey, set simple and accessible goals that will allow you to progress in your spiritual journey upon your return. For example: begin to learn Arabic or Quran, invest in the associative field, leave bad habits. Once there, ask Allah to help with achieving your goals.
If you desire to make your Umrah as soon as possible then plan your journey with Alfatimahtravels.co.uk